Newest Club in Town!
The Ah-Ha! Club is our reward program for dedicated customers.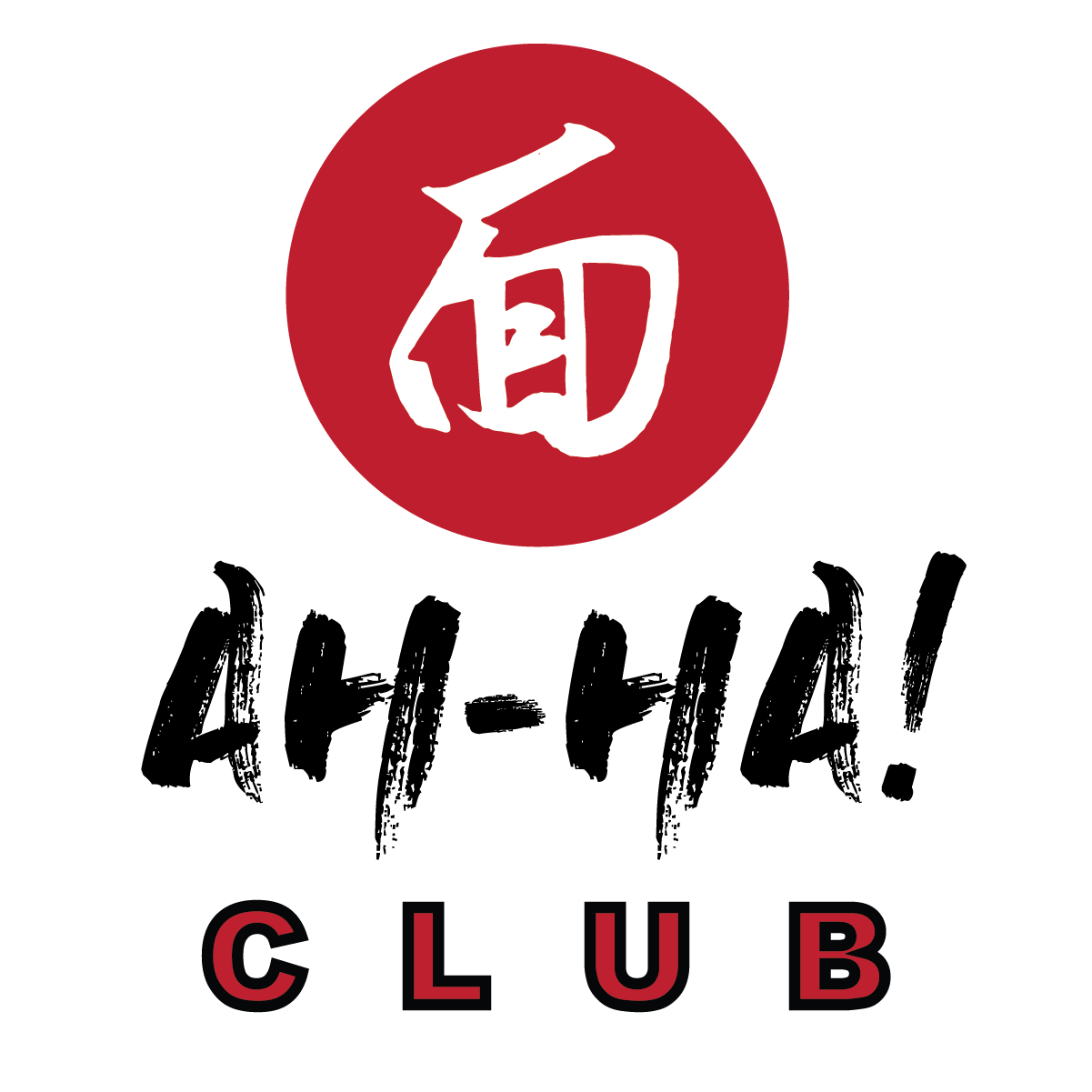 Ah-Ha! Noodles values your business! Join the Club for special discounts and promotions!
Membership in the Ah-Ha! Club is FREE! Just register and start to get your discounts. Our regular customers are key to our success. The Club is our way of saying thank you! We are a new restaurant and are very dynamic in this beginning phase. By joining the Ah-Ha! Club you would be the first to hear about our newest features!
Terms of Service and Privacy Policy
AhHa Noodles is a fast casual Chinese Noodles restaurant. We focus on authentic Chinese food including noodle and rice bowls.
We ask that users use their full legal name and birthdate to give a consistent and unique record in our database. Users will have the option to provide a preferred name to use. Users' names will generally appear as their preferred first name followed by an ID number in public situations. You must contact us directly to request removal from our databases.
We primarily communicate via email and text messages. Providing your email and phone number to our organization is agreeing to "opting in" to receive emails and text messages from our organization. Text messages are initially limited to your orders/donations and the events that you signed up for. We have additional "Text Lists" that you can opt-in to receive. You will receive instructions for how to opt-out of emails and text messages. You can also contact our organization to have us do it for you.
We don't sell your personal data to advertisers, and we don't share information that directly identifies you (such as your name, email address or other contact information) with advertisers unless you give us specific permission.
You may not upload viruses or malicious code or do anything that could disable, overburden, or impair the proper working or appearance of our Products.
You may not access or collect data from our Products using automated means (without our prior permission) or attempt to access data you do not have permission to access.
We can remove or restrict access to content that is in violation of these provisions.
If we remove content that you have shared in violation of our Community Standards, we'll let you know and explain any options you have to request another review, unless you seriously or repeatedly violate these Terms or if doing so may expose us or others to legal liability; harm our community of users; compromise or interfere with the integrity or operation of any of our services, systems or Products; where we are restricted due to technical limitations; or where we are prohibited from doing so for legal reasons.
To help support our community, we encourage you to report content or conduct that you believe violates your rights (including intellectual property rights) or our terms and policies.
We also can remove or restrict access to your content, services or information if we determine that doing so is reasonably necessary to avoid or mitigate adverse legal or regulatory impacts to us.
We work hard to provide the best Products we can and to specify clear guidelines for everyone who uses them. Our Products, however, are provided "as is," and we make no guarantees that they always will be safe, secure, or error-free, or that they will function without disruptions, delays, or imperfections. To the extent permitted by law, we also DISCLAIM ALL WARRANTIES, WHETHER EXPRESS OR IMPLIED, INCLUDING THE IMPLIED WARRANTIES OF MERCHANTABILITY, FITNESS FOR A PARTICULAR PURPOSE, TITLE, AND NON-INFRINGEMENT. We do not control or direct what people and others do or say, and we are not responsible for their actions or conduct (whether online or offline) or any content they share (including offensive, inappropriate, obscene, unlawful, and other objectionable content).
We cannot predict when issues might arise with our Products. Accordingly, our liability shall be limited to the fullest extent permitted by applicable law, and under no circumstance will we be liable to you for any lost profits, revenues, information, or data, or consequential, special, indirect, exemplary, punitive, or incidental damages arising out of or related to these Terms or the Facebook Products, even if we have been advised of the possibility of such damages.