After Work Euchre at Drafting Table Brewing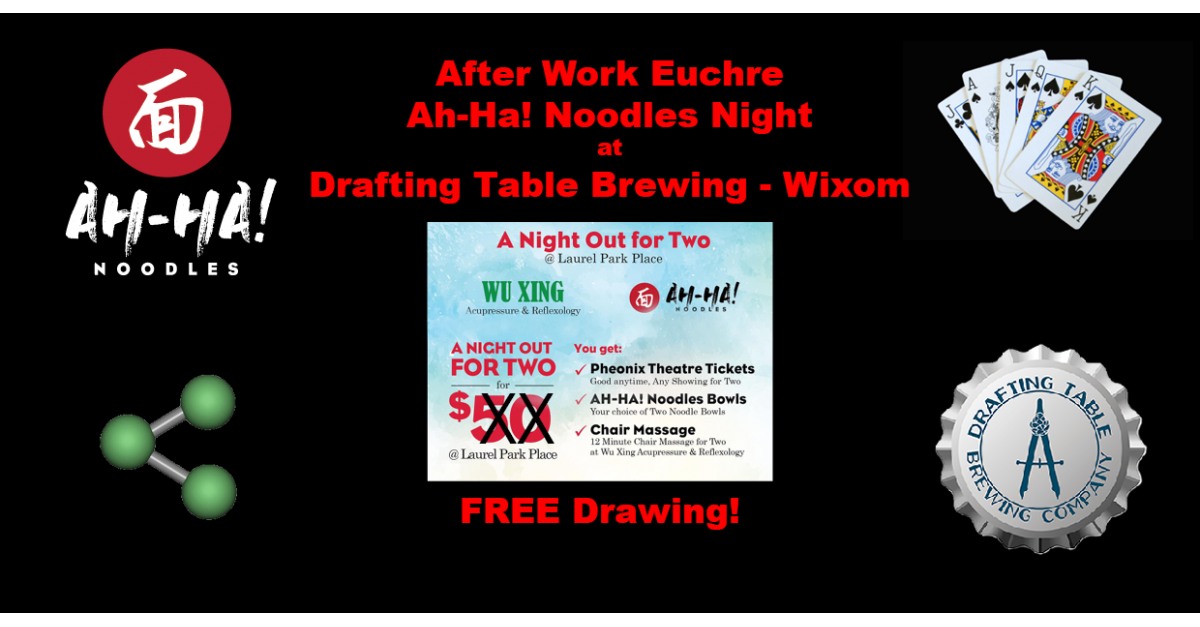 Ah-Ha! Noodles is giving the Euchre players of Darby Connections an incentive to play Euchre tonight at Drafting Table Brewing in Wixom. Play a game of Euchre to enter a chance to win a $50 "A Night Out for Two" gift certificate. It gets you Two tickets to a show at the Pheonix Theatre, Two Ah-Ha! Noodle Bowls, and Two Chair Massages! No purchase necessary! Drawing will be at 8:00 by "First Black Jack" of course.
To play Euchre, please register at http://darbyconnections.com/register if you haven't already done so. Darby Connections has an After Work Euchre event every Wednesday at Drafting Brewing in Wixom, Michigan. See http://darbyconnections.com/events/3 for details.