NOW OPEN! AhHa Noodles opened November 1st, 2018. This Chinese noodle restaurant features authentic Chinese meals using fresh ingredients. The menu is kept simple for quick ordering and short preparation time. Come in and enjoy a fresh quick meal!
Northern China Food
China is a large country where the different regions have distinct cooking styles. Ah-Ha! Noodles focuses on the favorite of Northern China – NOODLES!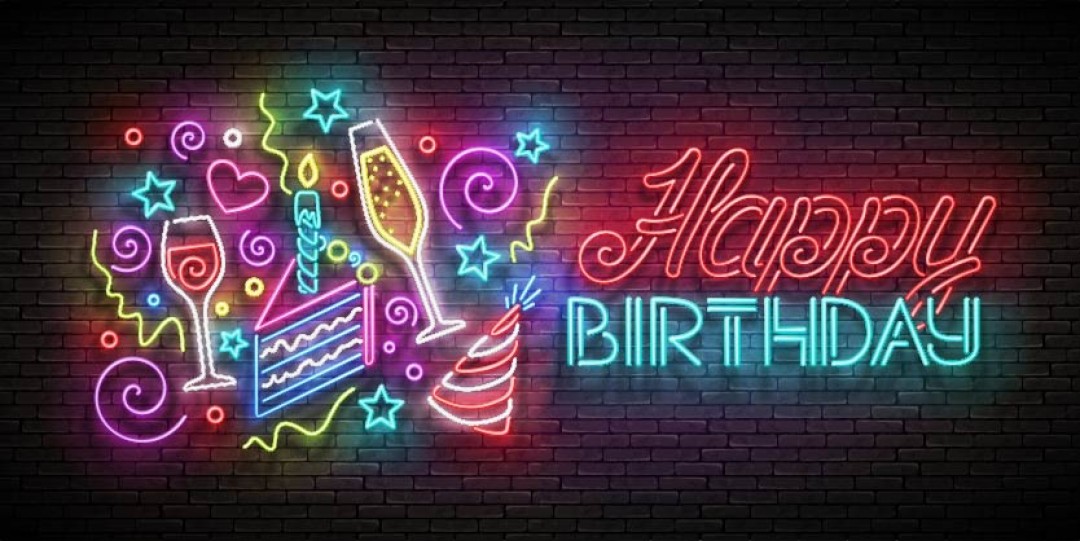 Happy First Birthday Ah-Ha Noodles!!!
Today, November 1st, is our first birthday! Thank you everyone for supporting us throughout the year. To show our appreciation we will be rolling out our birthday program in the next few days....
Read more...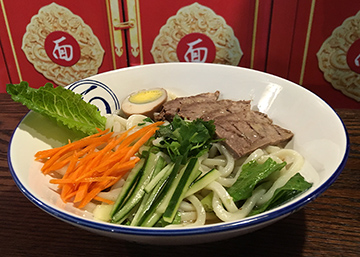 Our hearty noodle dishes are rapidly prepared with fresh ingredients for a quick rounded meal.
These dishes are designed for the harsh cold winters of Northern China. They feature rich, bold, and salty flavors. Our noodles range from the thicker wheat Udon noodles to thin rice vermicelli noodles. In addition to noodles, we have other Northern favorites such as dumplings and wontons.
Noodles are not only amusing but delicious.
Located in the Laurel Park Place Mall near the Phoenix Theatres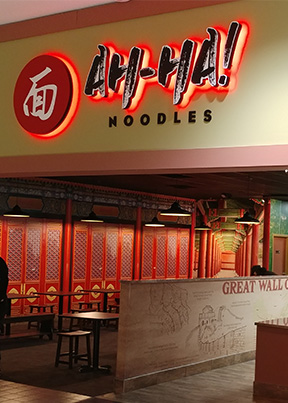 Ah-Ha! Noodles is Now Open
The long-awaited opening has finally come! We opened our doors for business on November 1st, 2018. Special thanks to everyone that helped make our fist day a great success. We look forward to seeing you more often.
We are conveniently located at the entrance to the Laurel Park Place mall across the street from Phoenix Theatres. This is a great place for a quick meal before a movie or on lunch break. The parking structure across the street allows you to park and walk in a covered area to the restaurant.
Come and check out one of the newest restaurants in town for a well rounded meal!